Interactive video made simple.
Let viewers engage directly with your video by clicking on hotspots you've created.

£49.99 per video

when used with YouTube, Brightcove or Ooyala. If you want to use our

LinkTo custom player

or to integrate with another video player, please contact

[email protected]

.

Compatible

Works in Flash and HTML5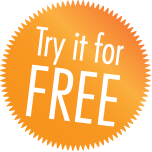 Clients that have
used LinkTo:
Top Features:
Real Time Analytics

Track your customer engagement

Works on iPad

Engage with your customers wherever they go

Shareable

Fully interactive in Facebook Timeline
Russell Goldsmith
absolutely thrilled that LinkTo.tv is confirmed as a technology partner for the launch of #MasterPass by MasterCard http://t.co/HnG4RAmlGM
7 years, 7 months ago
RussGoldsmith
Great week for LinkTo.tv with two new videos encoded for P&G integrated with coupons but first to use multi-page forms in the video player.
7 years, 11 months ago
markettiers4dc
our Linkto.tv campaign for Jaeger is featured in Marketing Magazine today with comment from @vikkichowney - http://t.co/6LxdZjbb
8 years, 3 months ago
RussGoldsmith
our Linkto.tv campaign for Jaeger is featured in Marketing Magazine today with comment from @vikkichowney - http://t.co/LZpUALev
8 years, 3 months ago